If you are fond of baking your favorite bakery biscuits at home then here is a Coconut Macaroons recipe for you to try. You can make better than a bakery and even without oven. Here is how you can do it with following ingredients in hand.
Just follow the easy steps mentioned in the recipe video.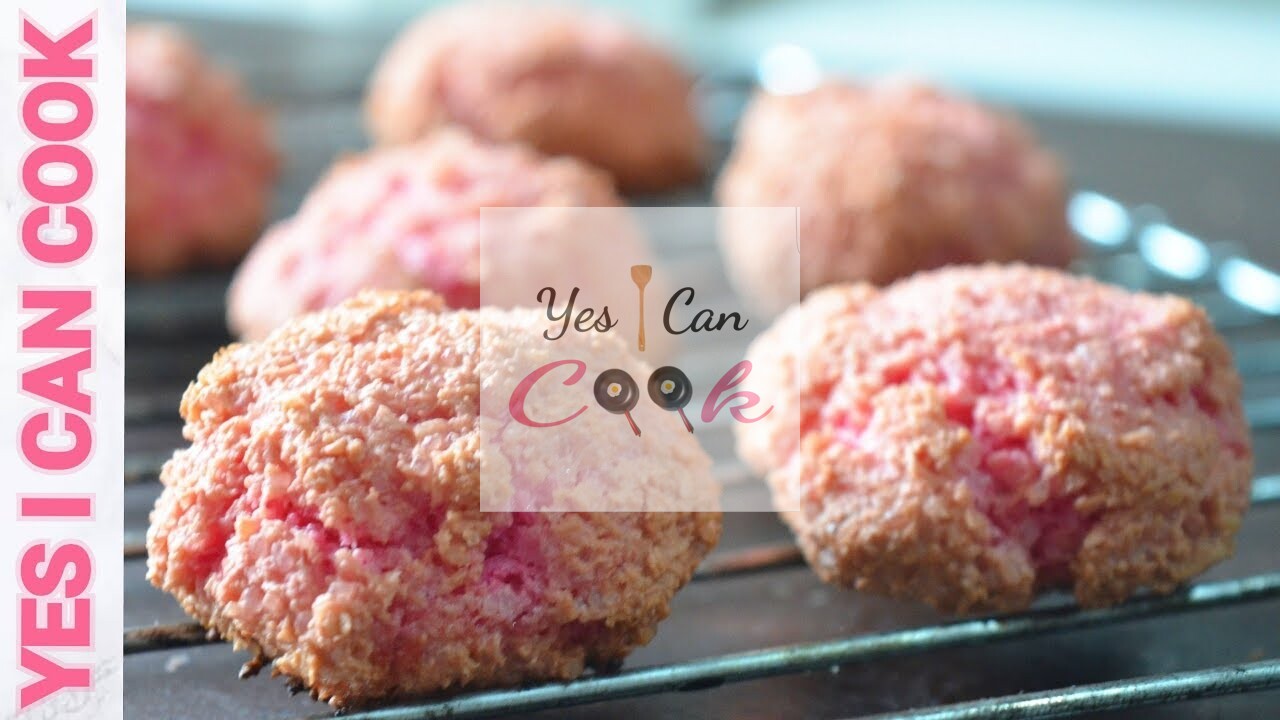 Coconut Macaroons
Ingredients
3

cups

coconut powder

1

tbsp

cornflour

3

egg whites

1¼

cup

sugar

(add gradually after beating the egg whites)

½

tsp

coconut essence

or vanilla essence

pink food color

as required
If you like my recipes then please visit and subscribe my YouTube channel for daily recipes.
The written contents of my recipe videos released on my channel are also being frequently published on my website. Therefore, you can visit my site any time to look for written content of your favorite recipes.
Feel free to leave your comments and suggestions at the end of this post.