We prefer to stay at our homes to keep ourselves warm in winters. We also increase intake of dry fruits, seeds and nuts in our food to stay healthy. Almonds are one category of such foods item that are widely used in various forms to add taste and support balanced diet. Almonds Halwa (بادام کا حلوہ) recipe shared in this post is a special recipe you should be planning to add in your winter menu.
Benefit of Almonds are well known. They may lower your blood sugar, cholesterol levels, and reduce blood pressure. They can also reduce huger and weight loss. Almonds contain lots of healthy fats, fiber, protein, magnesium and vitamin E.
Try this recipe and share your experience at the end of this post.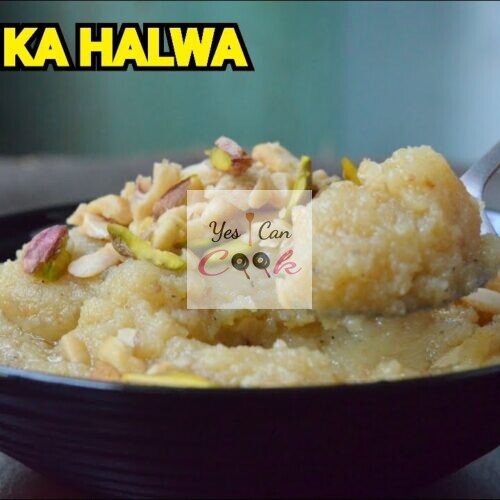 Badam Ka Halwa
Ingredients
200

grams

almonds

badam

500

ml

milk

1

tsp

green cardamom powder

(choty elaichi powder)

½

cup

clarified butter

(ghee)

1

pinch

saffron threads

(kesar)

½

cup

sugar

½

cup

dried milk

(sookha doodh)

nuts

for garnishing
Video
If you like my recipes then please visit and subscribe my YouTube channel for daily recipes. Don't forget to share this recipe.
We welcome your feedback to serve a better content. So feel free to leave your valuable suggestions and comments at the end of this post.